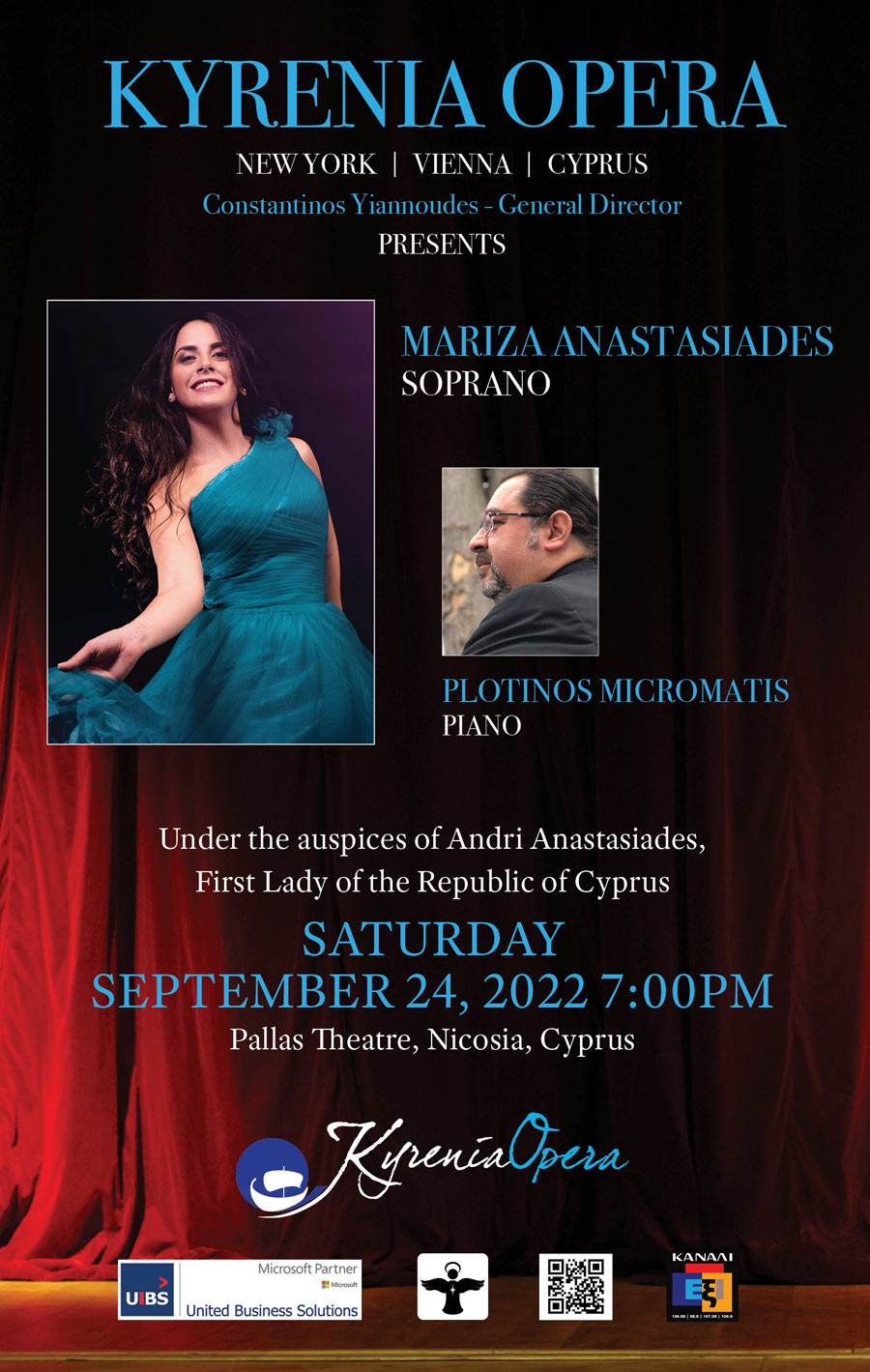 Kyrenia Opera
Pallas Theatre, Nicosia
Rigenis 24, Nicosia 1513, Cyprus
Kyrenia Opera is proud to present two emerging young artists in recital: soprano Mariza Anastasiades and pianist Plotinos Micromatis, on Saturday, September 24 at 7:00PM at the Pallas Theatre in Nicosia, Cyprus.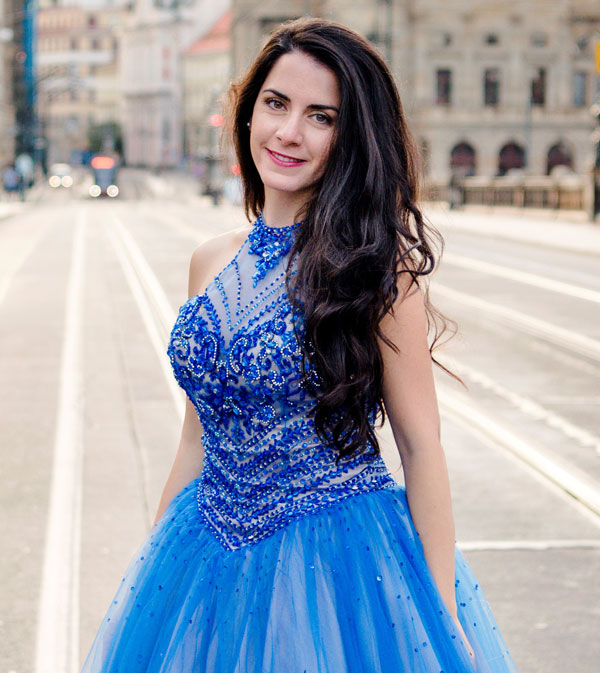 Mariza Anastasiades, soprano, studied Classical Singing and Opera in Austria at the Conservatory of Vienna and in Cyprus (M.Mus.) at the University of Nicosia. She won numerous awards and collaborated with numerous companies and music organizations in Europe and the United States.
Recently, in September of 2021, Ms. Anastasiades performed in the Kypria International Festival, where she made her debut with Cyprus Symphony Orchestra, with the leading role of Bonadea in Andy Skordis' contemporary opera Argos Sidiros. In December of 2021 she performed with Kyrenia Opera the role of the mother in Amahl and the Night Visitors in Vienna, Austria.
The emerging soprano was the first competition winner in the student division in Kyrenia Opera's 2014-15 Vocal Competition.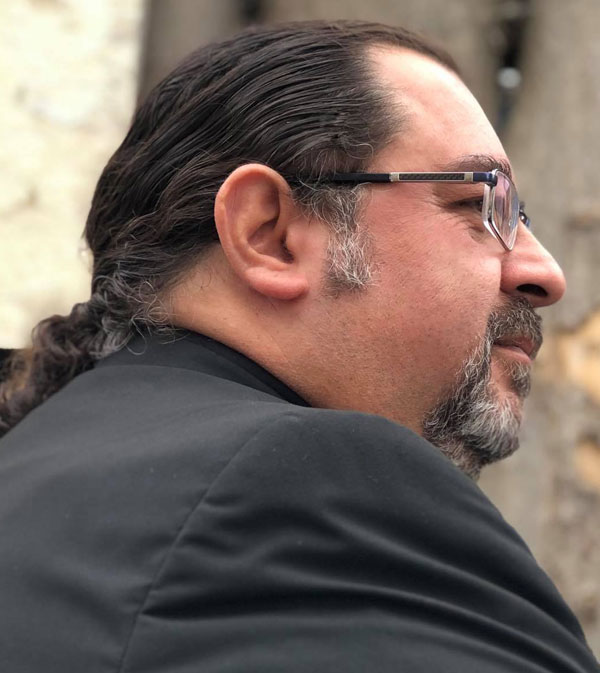 Pianist Plotinos Micromatis has been performing since the age of eight, as well as recording for Cyprus national radio and television.
His first professional engagement was a recital with works by Telemann, Beethoven, Chopin and Schumann, at the age of 15. In 1987 he won the Ρrix Ravel Competition, held in Nicosia, and in 1988 he represented Cyprus at the 4th Eurovision Competition for Young Musicians, which was held at the Concertgebouw in Amsterdam, the Netherlands.
Based in Nicosia, Cyprus, Plotinos is equally at home performing solo recitals, chamber music with singers and instrumentalists, and solos with orchestra. He has collaborated with the Greek National Opera, the Thessaloniki Opera and the Greek National Theatre.