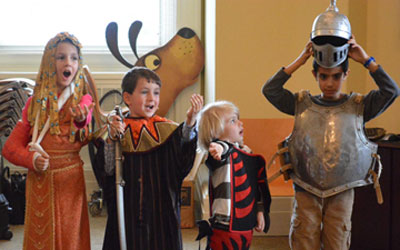 Kyrenia Opera reaches out to educate the music lovers of tomorrow. Through its educational outreach program, Kyrenia Opera brings live opera and multimedia presentations into the classroom and community setting.
Through planning and discussion with classroom teachers in advance of our visits, we are able to tailor presentations to each school or community organization.
Each of these performances and seminars has been provided free of charge to each organization, with Kyrenia Opera absorbing all related expenses.
Kyrenia Opera has been proud to bring performances and educational seminars to:
Ammohostos Music High School
Ipsonas Municipality
Limassol Music High School "Marios Tokas"
Limassol High School of Neapolis
Larnaca Music High School
The Pancyprian Music High School, Nicosia, Cyprus
Pyrgos Tylliria Elementary and High School, Pyrgos Tylliria, Cyprus
Library of Congress, Washington, D.C.
Capitol Hill Cluster School Watkins Elementary School, Washington, D.C.
Patterson Elementary School, Washington, D.C.
Montgomery College Cultural Arts Center, Washington, D.C.
Sidwell Friends, Washington, D.C.
Savoy Elementary School, Washington, D.C.
Holy Trinity School Georgetown, Washington, D.C.
Kelly Miller Middle School, Washington, D.C.
St. James Healthcare Center, Long Island, NY.
Frank Sinatra School of the Arts, Astoria, NY.
The Cathedral School, NYC.
P.S. 122, Astoria, New York
I.S. 141, Astoria, New York
The Diller-Quaile School of Music, NYC
To inquire about Kyrenia Opera's outreach program, please contact us at info@kyreniaopera.org or call 347-781-0983.