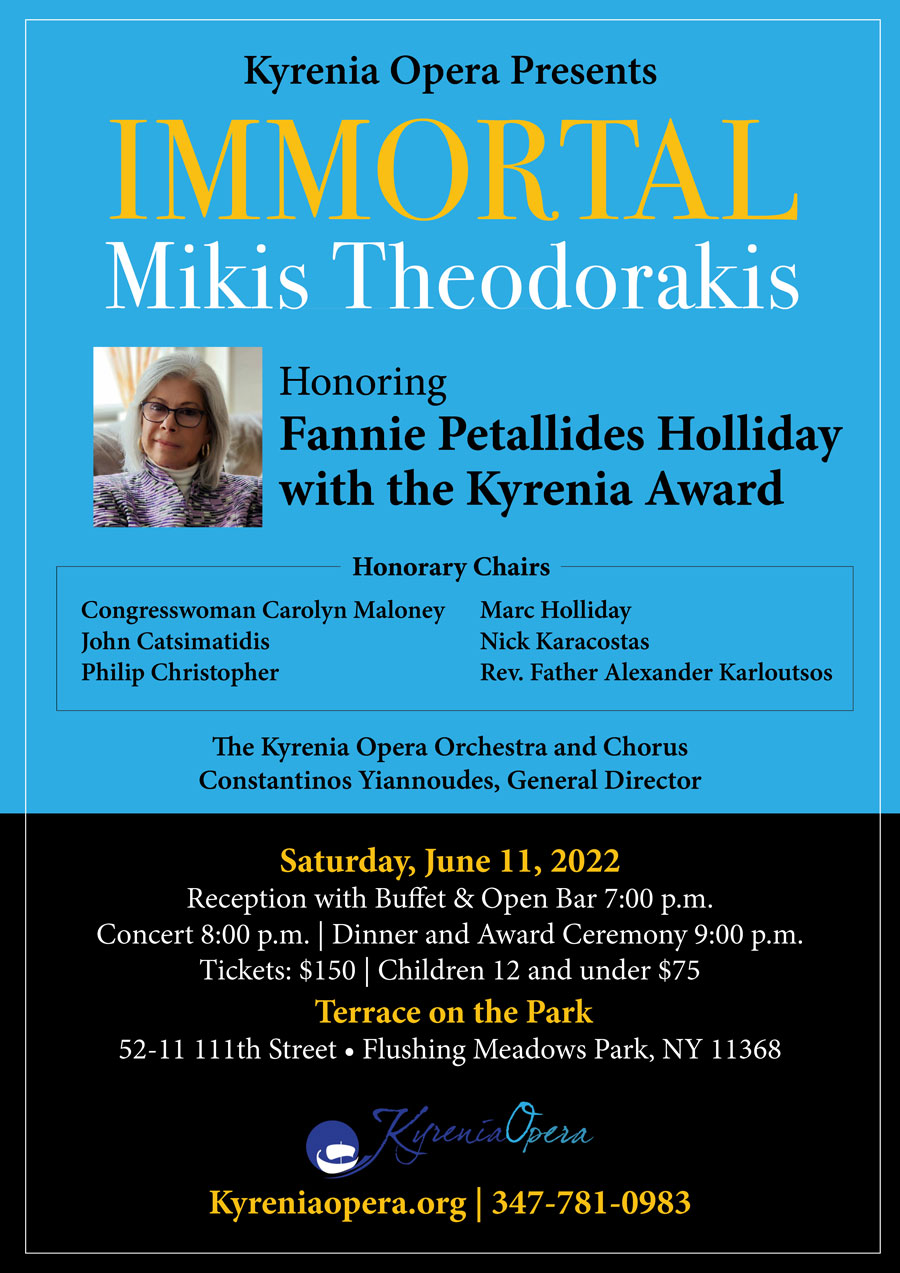 Kyrenia Opera
Terrace on the Park
52-11 111th Street, Flushing Meadows Park, NY 11368
A DINNER AND CONCERT AT TERRACE ON THE PARK
On Saturday, June 11, 2022, Kyrenia Opera presented
Immortal – Mikis Theodorakis
at Terrace on the Park. The concert portion of this dinner Gala showcased music by Mikis Theodorakis with the Kyrenia Opera chamber orchestra, chorus and soloists. Funds raised from our event will provide support for outstanding performances, scholarship, educational outreach and artistic exchange between New York, Cyprus and Vienna. Together we can ensure that Kyrenia Opera will remain a vibrant and resilient presence in the arts.
HONOREE
FANNIE PETALLIDES HOLLIDAY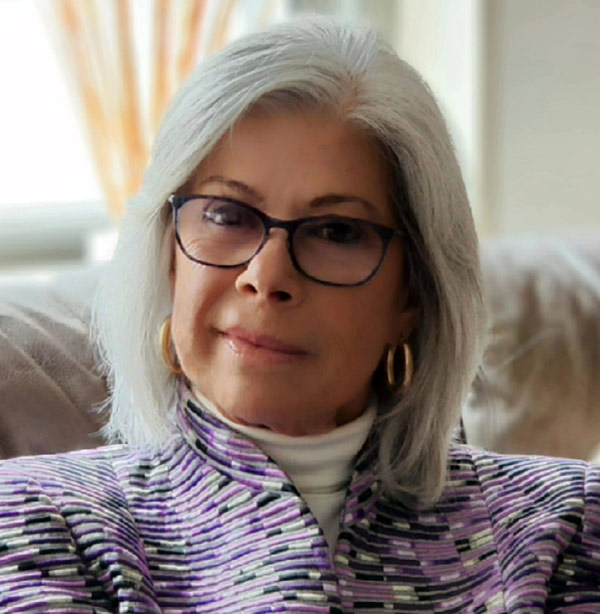 We are honored to present Ms. Fannie Petallides Holliday with the Kyrenia Award in recognition of her commitment to the impact of the arts on humanity. Ms. Holliday, the former publisher of the well-respected Greek American newspaper Proini, has been an ardent supporter of Kyrenia Opera since its inception.
MASTER OF CEREMONIES
Ernie Anastos, Emmy Award-winning news anchor.
GALA CHAIRS
Congresswoman Carolyn Maloney
John Catsimatidis
Philip Christopher
Marc Holliday
Nick Karacostas
Rev. Father Alexander Karloutsos
GALA COMMITTEE
Niovi Philippou
Nicos Zittis
Ismini Michaels
Antonia Giannaris
Savvy Asprou
Soteroula Karacostas
Popi Christophorou
Kathy Zotos