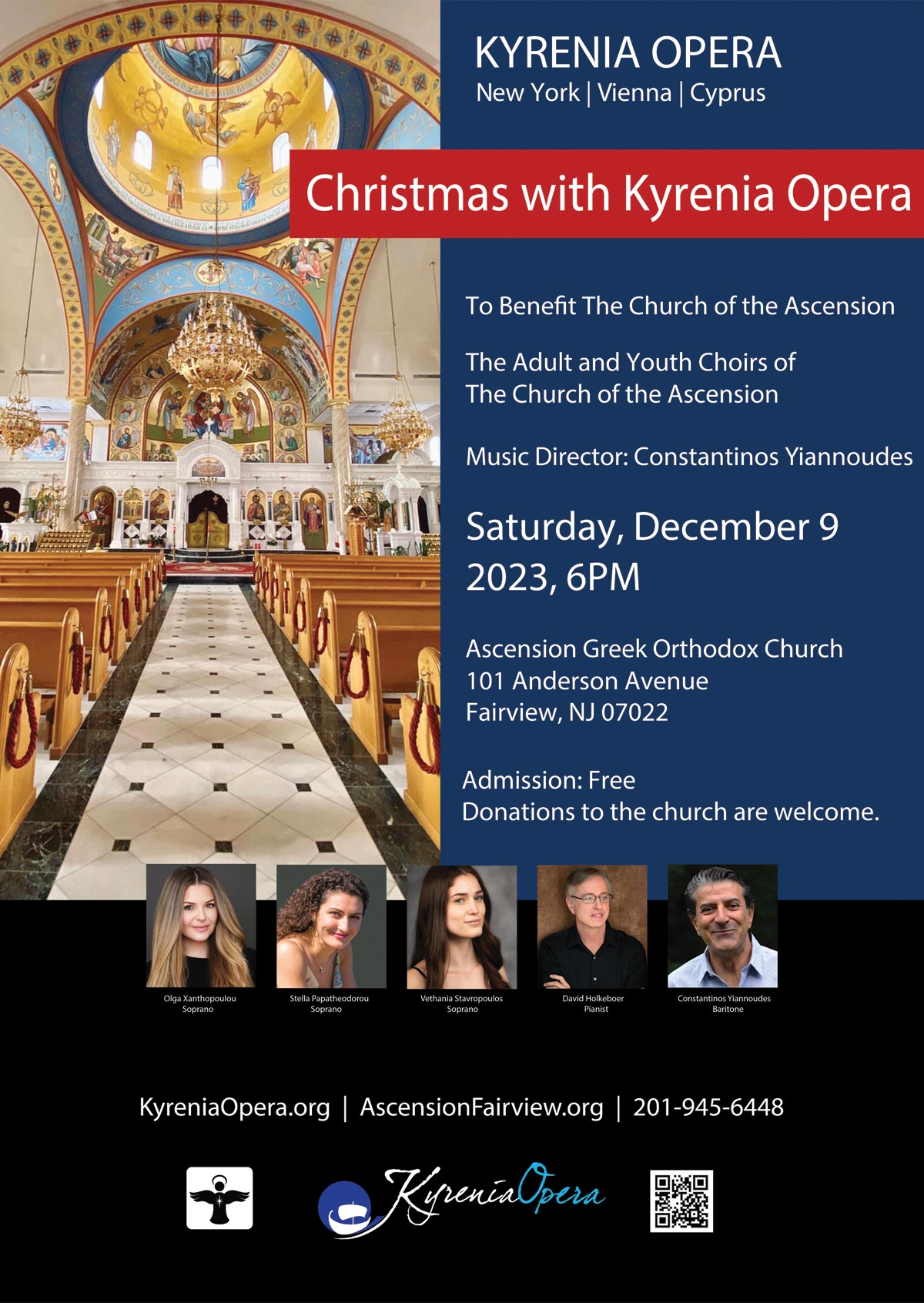 Kyrenia Opera
Ascension Greek Orthodox Church
101 Anderson Ave, Fairview, NJ 07022
KYRENIA OPERA PRESENTS 
CHRISTMAS WITH KYRENIA OPERA AT THE CHURCH OF THE ASCENSION IN FAIRVIEW, NEW JERSEY
Saturday, December 9, 2023 at 6:00 PM. 
The evening will feature the joyous singing of sopranos Olga Xanthopoulou, Stella Papatheodorou and Thania Stavropoulos and baritone Constantinos Yiannoudes with David Holkeboer at the piano. This special holiday celebration will feature the adult and youth choirs of the Church of the Ascension. 
Works by Mozart, Fauré, Puccini, Franck, and others. 
Bring your family to participate in a Christmas sing-along. A perfect way to share in the spirit of Christmas. 
Admission is free. Donations to the church are welcome. 
For more information, please call the church office at 201-945-6448.