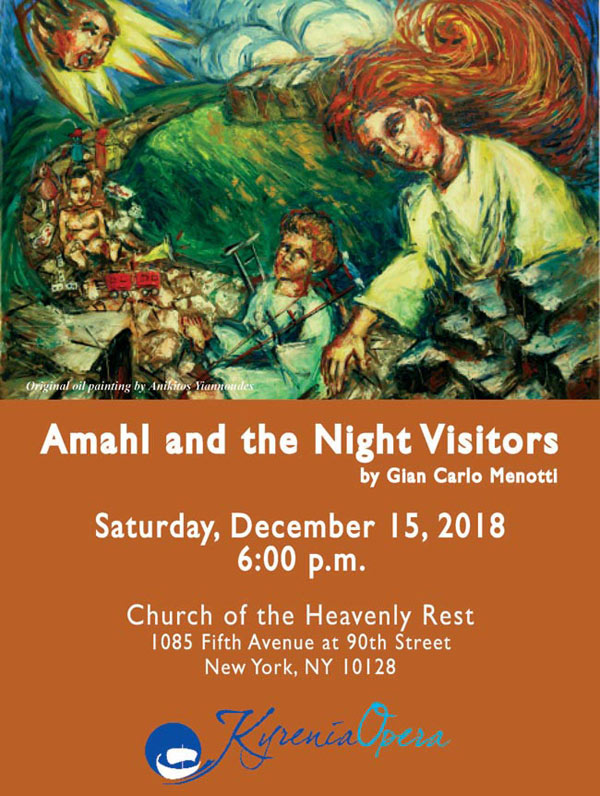 Church of the Heavenly Rest
1085 5th Ave, New York, NY 10128
In this heartfelt Christmas tale, the lives of crippled Amahl and his mother will change forever when they are visited by three mysterious Kings from the East.
Originally written for television, Amahl and the Night Visitors is one of Menotti's most accessible and entertaining operas. Kyrenia Opera will amuse and move audiences of all ages. This is the perfect introduction to the enchanted world of opera. Sung in English. Recommended for children and adults age 5 and older.
Kyrenia Opera is a nonprofit organization dedicated to forging an artistic connection between New York and Cyprus. Through this presentation of Amahl and the Night Visitors and educational outreach and seminars in music schools in the New York Tri State area and Cyprus, Kyrenia Opera continues to fulfill its mission.