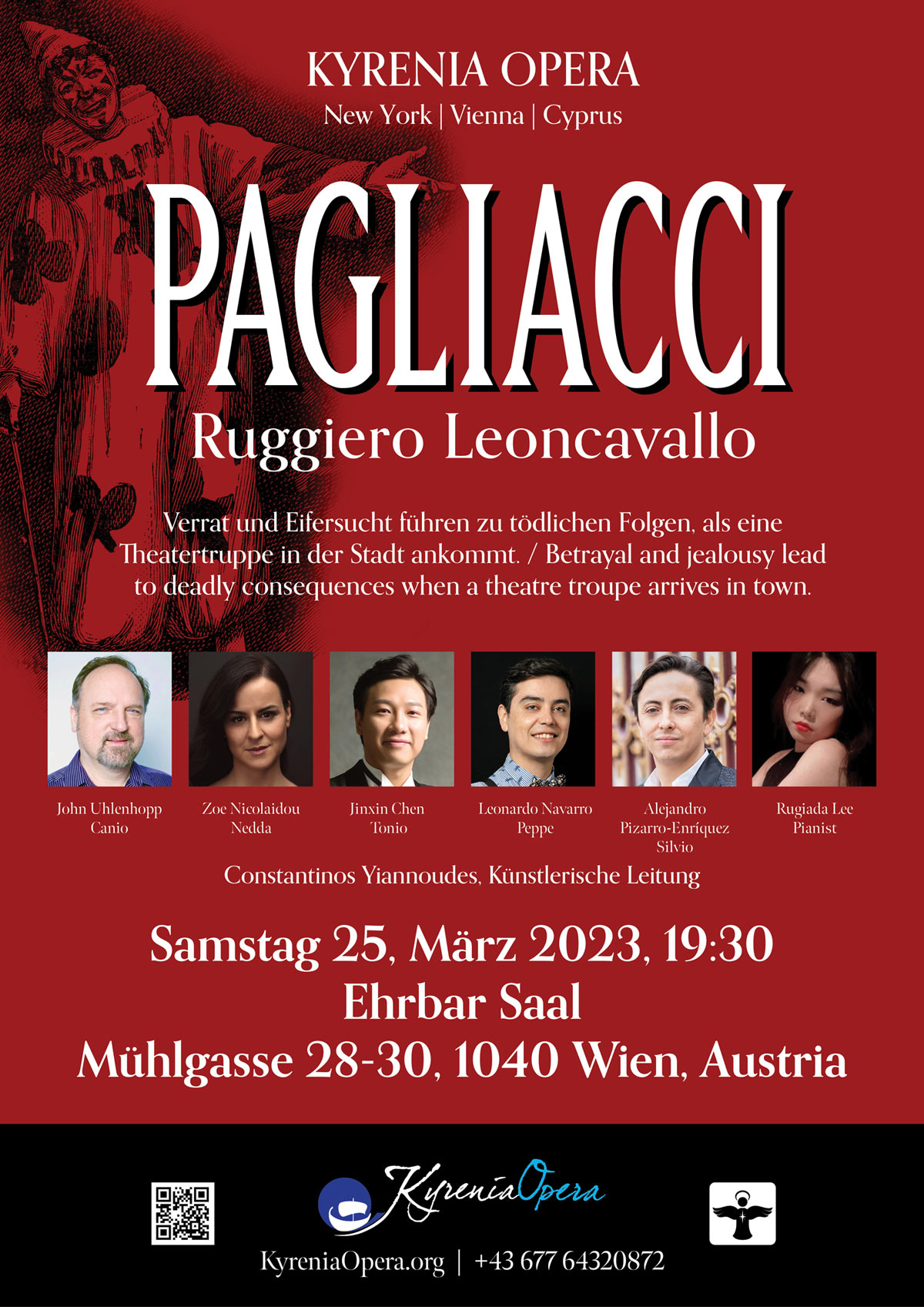 Ehrbar Saal
Mühlgasse 28-30, 1040, Wien, Austria
Betrayal and jealousy lead to deadly consequences when a theatre troupe arrives in town
Kyrenia Opera returns to Vienna to present another, fully-staged, operatic masterpiece: Pagliacci by Ruggiero Leoncavallo.
Starring tenor John Uhlenhopp, in the role of Canio, soprano Zoe Nicolaidou in the role of Nedda, Jinxin Chen in the role of Tonio, Leonardo Navarro in the role of Peppe and Alejandro Pizarro-Enríquez in the role of Silvio, along with a children and adult chorus of Villagers and Peasants.
Children's Chorus
Despina Sophia Athanasiadou
Athina Psomiadou
Aliki Sampson Kulmus
Fivi Sampson kulmus
Celia Trinks
Enzo Trinks
Piano: Rugiada Lee
Artistic director: Constantinos Yiannoudes
The opera will be performed in Italian.
You may purchase tickets:
Online: Your ticket(s) will be sent to your email address
By phone: +43 677 64320872