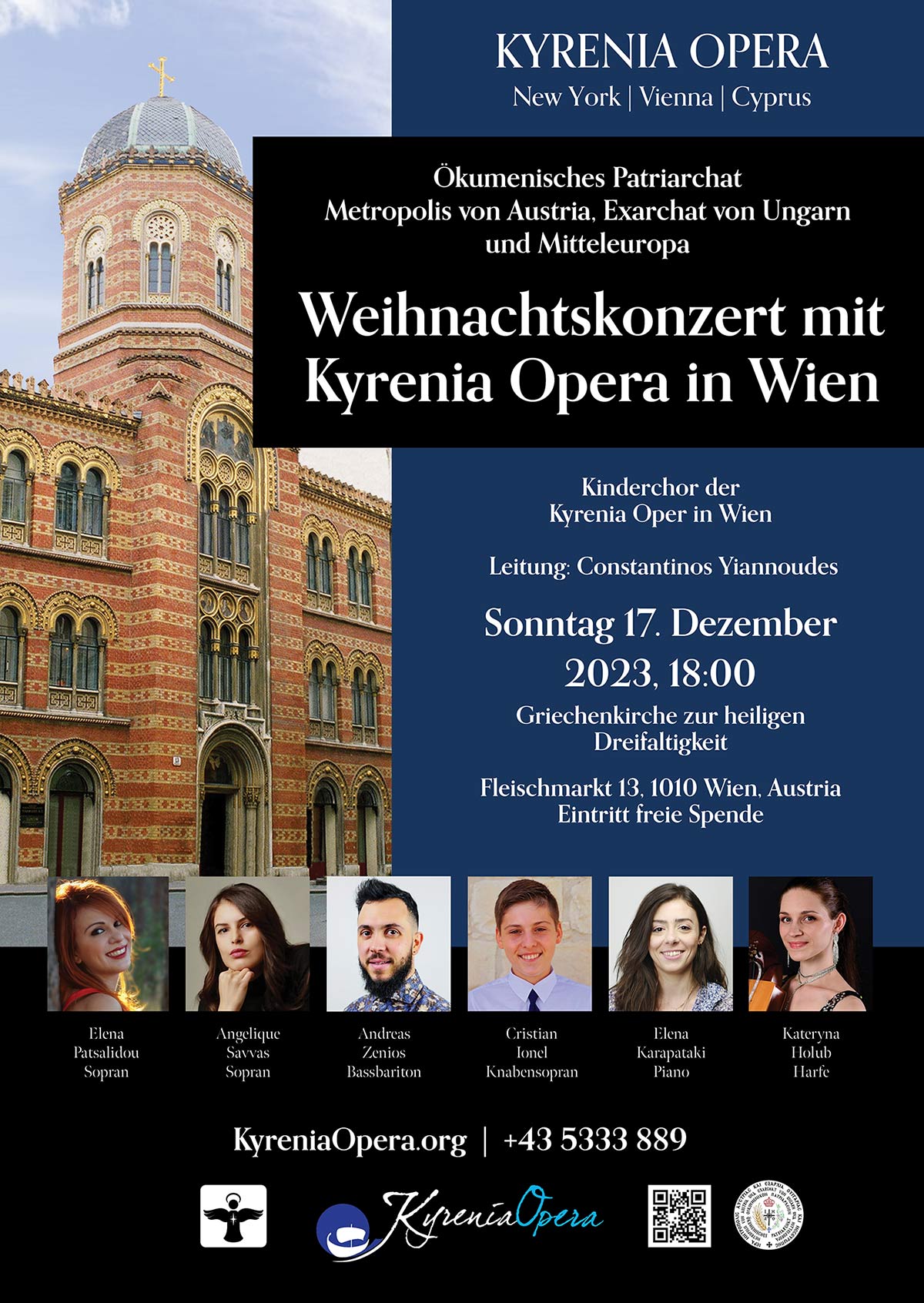 Kyrenia Opera
Holy Trinity Greek Orthodox Church, Vienna, Austria
Fleischmarkt 13, 1010 Wien, Austria
KYRENIA OPERA PRESENTS
CHRISTMAS WITH KYRENIA OPERA IN VIENNA
Celebrate Christmas with Kyrenia Opera in the heart of Vienna on Sunday, December 17, 2023 at 18:00.
The evening will feature the joyous singing of two of Kyrenia Opera's award winners, sopranos Elena Patsalidou and Angelique Savvas, along with bass baritone Andreas Zenios and boy soprano Cristian Ionel. This special holiday tradition will feature the angelic voices of the Kyrenia Opera Children's Chorus in Vienna.
Works by Dvořák, Fauré, Puccini, Rossini, Saint-Saëns, and others.
Bring your family to participate in a holiday sing-along with general director Constantinos Yiannoudes. A perfect way to share in the spirit of Christmas.
Admission is free.
Donations to the church are welcome.
For more info please call  +43 5333889 or +43 67764320872